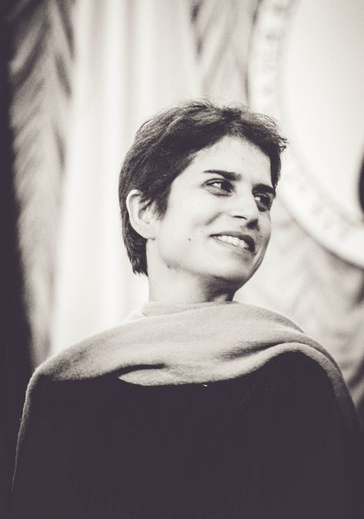 Ourania Lampropoulou is a virtuoso of the santouri (Greek cymbalum). Being a leading figure of her instrument from a young age, she works as an extension of her teacher and master of Greek santοuri, Tasos Diakogiorgis.
As a professional musician since 1998, she collaborates with traditional, ancient, contemporary and world music groups, as well as with renowned symphony orchestras and ensembles (for many years she was a member of the Mikis Theodorakis Orchestra and collaborator of Domna Samiou).
Since 2010, lives in Paris, where she works as a conductor, arranger and performer. As a specialist of traditional Greek music, she has taught at the Department of Folk Music (University of Epirus), the Department of Music Science and Art (University of Macedonia), the National Conservatory in Athens and the Philharmonie de Paris, as well as at international master classes (Philharmonie de Paris, Academy of Banska Bystrica-Slovakia, Academy of Minsk-Bielorussia).
In 2021, she defended a PhD in "Aesthetics, Sciences and Technologies of the Arts – Speciality Music" at the University of Paris VIII entitled: "The Rebetiko of Piraeus: Implications of Makam in the inter-war period".