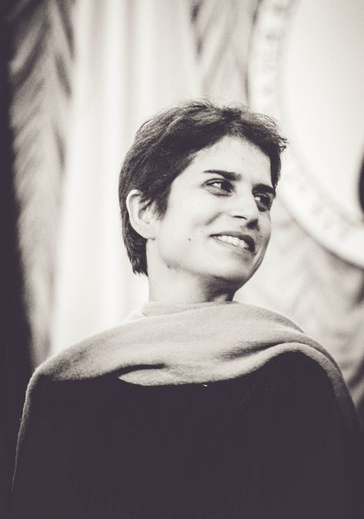 Ourania Lampropoulou is an astonishing virtuoso of greek santur and one of the most many-sided musician of her generation. Being a leading figure of her instrument since she was very young, she continues the heritage of her teacher and grandmaster of greek santur, Tasos Diakogiorgis.
She regularly plays with bands and well known musicians of folk, contemporary and world music, as well as with symphonic orchestras and ensembles in Greece and abroad (for many years, she was a member of Mikis Theodorakis' Orchestra). One of the milestones of her career was 2010, when she moved in Paris and since then she works on orchestration and orchestra conducting.
Her style in santur and wide knowledge as a musician is highly respected and in great demand, therefore Ourania taught as professor for music ensembles and organology at the Department of Folk Music (Technological Educational Institute of Epirus), the Department of Music Science and Art (University of Macedonia) and at the National Conservatory in Athens / Greece.